401K Services
Our service philosophy is to assist you in assessing, analyzing and addressing the specific needs of your retirement plan to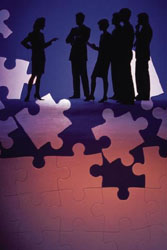 maximize its value to your organization. We propose to improve the overall effectiveness of your plan by helping you:
Manage fiduciary risk to reduce your exposure

Improve operational efficiency to free up your time to focus on your business

Increase employee satisfaction by helping them reach retirement readiness

Streamline investment selection and analysis to make it less confusing tor you and your employees to maximize your investment potential

Monitor the performance, management, fees, suitability and diversification of your plan's investments and its investment policy on an ongoing basis

Identify and recommend cost efficiencies
We offer three major categories of service:
Consulting- To help you navigate and monitor your plan

Conversion and Installation- To help you coordinate all aspects of your retirement plan to make it a seamless conversion and installation

Ongoing Services - to keep you up to date with the changing markets and newest regulations
As part of our ongoing services, we strongly recommend scheduling a regular review of your retirement plan. Our review covers all the key areas of plan operations, including:
Investment consultation and review- to make sure you have the proper selection of investment choices

Fiduciary and compliance issues- to make sure you stay up to date with ERISA and DOL regulations

Participant education and communication- to keep you and your employees informed

Assessment of your plan design -to make adjustments when necessary

Quality of plan services- to help you navigate through your plan and adjust as your needs arise
We review and evaluate your plan with you and follow up with a customized action plan that offers step-by-step guidance to help boost your plan's effectiveness.