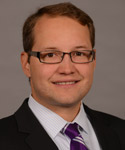 Carlos Farelo has been in the financial services industry since 2004. He focuses his time in providing financial advice to clients in the areas of retirement, college savings, and insurance.
A native of Colombia, he is fluent is Spanish. He is a graduate of Fairleigh Dickinson University and Saint Peter's University. He lives with his wife and kids in Jersey City, New Jersey.
Carlos's favorite hobby is traveling and in his free time he is involve in educational and non-profit institutions.