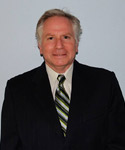 Gary Ginsberg has been in the financial services industry since 1982, and a member of the Royal Alliance team since 1992. He has an established relationship with the Actors Federal Credit Union in New York City for which he provides financial services for the credit union members.
Gary offers wealth management and financial strategies for individuals and their families, as well as setting up and implementing 401k plans for companies both large and small. In addition, he has been a member of the Royal Court for the past ten years.
Gary resides in Great Neck, New York with his wife Liat, and twins Ben and Ella.