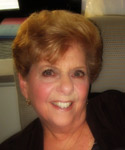 Joan DiBenedetto is an independent representative affiliated with Royal Alliance Associates and our first member of the Masters Council. She has more than 30 years of responsible experience working with clients in the Financial Services Industry, specializing in money management, retirement planning, and employee benefits, primarily in the 401(k) area.
Joan has also spent 20+ years servicing a variety of Health, Risk Management, and Small Business Consulting Services with a well established Insurance company practicing in the Bergen County, NJ area for over 95 years.
Joan DiBenedetto holds a Certified Financial Planner Designation and has been enrolled with the Institute of Financial Planners in Denver, Colorado for over 25 years.