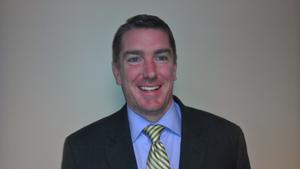 Matthew McKenna has been an advisor at Royal Alliance Associates Inc. since 2004. He believes that his previous seven years as an internal and external wholesaler working for asset management firms was an ideal foundation for his work as a financial advisor.
Great listening skills, people skills, and attention to detail are some of the things most important to him. Matthew is supported by a great team of financial advisors and administrative staff whose professionalism and excellent customer service help him build long-term relationships with his clients.
Matthew has a Bachelors Degree from Saint Michaels College in Vermont. His focus is retirement income planning, and corporate retirement plans such as: 401k's, and an array of other qualified plans.
Matthew and Courteney have been married for ten years, and they have three sons: Aidan, Ryan, and Liam. Outside of business, Matt enjoys coaching his sons in baseball and soccer, volunteering his time to the cub scouts, umpiring baseball, officiating wrestling, and spending time with his family and friends.