Wealth Management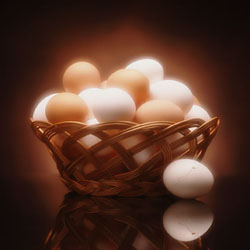 While your individual's needs are unique, people in general, have similar planning objectives. Whether you are ensuring that you have the income you need today, planning for your retirement tomorrow, trying to grow and protect your assets, or create your legacy, you need to have a financial plan in place. The advisors at Royal Alliance Associates, Inc.,  will provide you with the framework to meet your individual goals. Wealth Management is not only about picking investments. It's a combination of:
The right investment mix 
Ensuring that your allocations are consistent with your time horizons
Administering the necessary updates to your plan as your lifestyle changes
Monitoring your investments to make sure your financial plan stays in line with your goals
Regardless of how far you are in your career, or in your life, together as a TEAM we will coordinate with you, your accountants and attorneys to help you navigate a financial plan to ensure all of your life goals either meet or exceed your expectations. We will help you with:
Retirement Planning- Whether you are just starting your career, thinking about retirement, or already in retirement we will provide the resources you need to help you live the lifestyle you want.

Legacy/Estate Planning – Whether your goal is to minimize your estate taxes, ensure you have enough money to live comfortably through retirement, provide for your special needs children or aging parents, or just have in place how you want your estate distributed, we will help ensure that your wishes are implemented to your individual specifications.

Education Planning- Outside of Buying a home, or saving for retirement, education is one of the largest expenses for a family. Let us help you explore your options in finding the right strategies for you to help defray some of the college costs.

Small Business Solutions- We will help you develop, implement and monitor retirement and benefit plans that meet the needs of your business and employees.